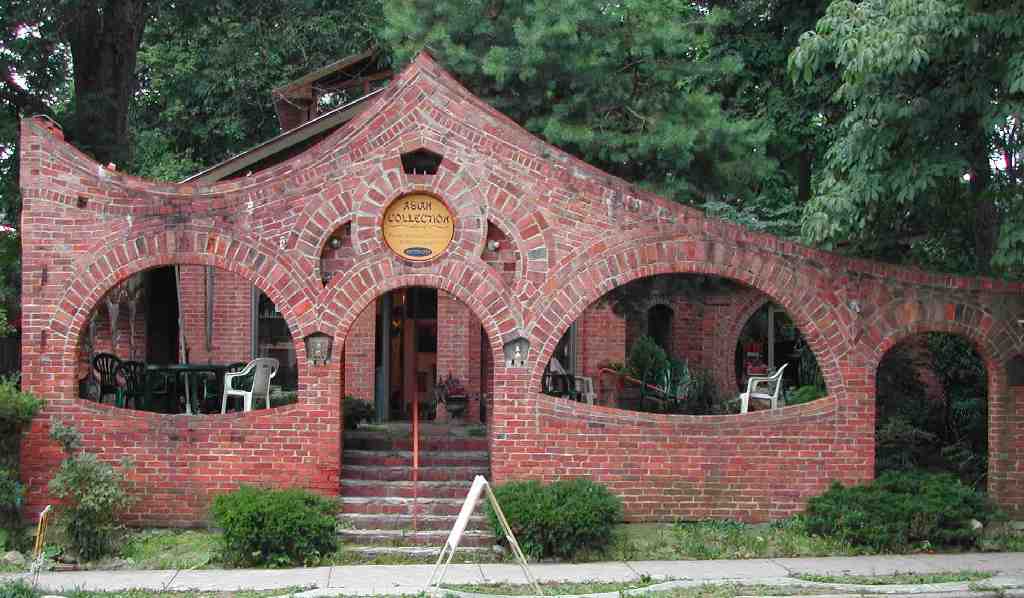 Welcome to Asian Collection Online! Hello and thank you for visiting . If you have any questions or would like to place an order please call the store at 937 767-2965 or send me an email at chris@asiancollection.org

We are direct importers, retailers and wholesalers of a wide variety of clothing, jewelry, traditional handicrafts, and cultural items from the continent of Asia.
We offer all the items you will find on this site and much more.
Please visit our store in Yellow Springs, Ohio whenever you are in the area. We are located at 309 Xenia Ave, in the brick building pictured above, next to the Speedway.
There you can see first hand the unique collection of items we carry. We are open daily 11 am to 6 pm.
We welcome wholesale buyers at our store as well, if you would like to come before or after hours call us at 937-767-2965 to schedule an appointment. You can also contact us by email at chris@asiancollection.org
Currently this site is not yet set up for online sales but you can call 937-725-4774 to order by phone or make wholesale inquiries .
Enjoy Your Stay.